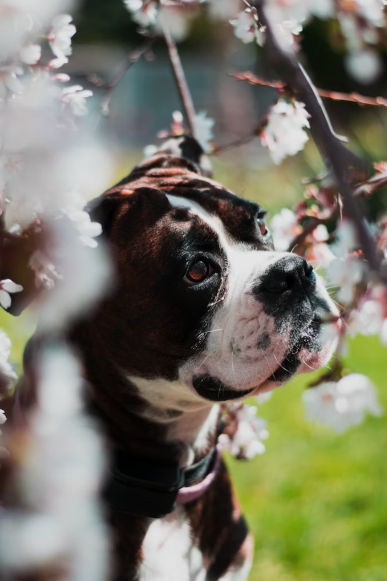 Preparing Your Pup for Spring: Tips and Tricks featuring Pulp Habits Eco-Bites
As the winter snow melts away and the sun starts to shine, it's time to start preparing your furry friend for spring! With the warmer weather comes a whole new set of activities and adventures for you and your dog to enjoy together. Here are some tips to help get your dog ready for spring, featuring Pulp Habits Eco-Bites.
Schedule a Check-Up with Your Vet
Before getting started with any new activities, it's important to make sure your dog is healthy and up-to-date on their vaccinations. Take your furry friend to the vet for a check-up and make sure they are ready for all the fun spring activities you have planned. Your vet can also recommend any additional steps you can take to ensure your dog stays healthy and happy throughout the season.
Update Your Dog's Flea and Tick Prevention
Springtime brings with it a variety of pests, including fleas and ticks. Make sure your dog is protected with updated flea and tick prevention medication. There are many different options available, so talk to your vet to find the best one for your dog's specific needs.
Start Exercising Your Dog
After a long winter of hibernating, your dog may be out of shape. Start slowly by taking them on short walks or playing fetch in the backyard. Gradually increase the amount of exercise your dog gets to help them build up their endurance. Pulp Habits Eco-Bites are a great way to reward your furry friend for their hard work and keep them energized during playtime. Made with all-natural, eco-friendly ingredients, these dog treats are a healthy and sustainable option.
Get Your Dog Groomed
Springtime means shedding season for many dogs, so it's a good idea to get them groomed before the weather warms up. Regular grooming can help keep your dog's coat healthy and reduce shedding. Pulp Habits Eco-Bites also contain ingredients like chia seeds and beet pulp, which can help keep your dog's coat shiny and healthy.
Plan Fun Spring Activities
Finally, it's time to start planning some fun spring activities for you and your dog to enjoy together! Whether it's going on a hike, playing in the park, or just spending time outside together, there are plenty of ways to celebrate the season. Don't forget to pack some Pulp Habits Eco-Bites for your furry friend to enjoy during your adventures.
Spring is a great time to get outside and enjoy some quality time with your furry friend. By following these tips and incorporating of course our Pulp Habits Eco-Bites into your routine, you can help ensure your dog is healthy, happy, and ready for all the fun spring has to offer.

xo
-Pulp Habits